If you are looking for a nanny housekeeper we have a Filipino staffing department that are caring and loving working with children as well as organised and professional in house maintenance.
Nanny HouseKeeper Salary & Contracts
Salary range for a nanny housekeeper
Live Out Full Time 8 to 10 hours per day Monday to Friday.
Live In Full time 5 days per week with weekend off
Salary Range 
National Placements
Live Out – Net 950€ to 1400€
Live In – Net 1300€ to 1600€
International Placements
Live in – Upon Consultation
Live Out – Upon Consultation
Contracts & Fees
The agency has a one off placement fee + 23% tax.
The initial 30 days are considered the trail period. If during this time and given that the agency fee was paid on time,  for a valid reason you are not happy with your housekeepers  performance the agency has to place another housekeeper with no extra cost. You are entitled to one replacement. The employer will need to enter into a Portuguese staffing contract as by Portuguese law. Social Security plus accident insurance as well as 14 salaries per year..  We will send you all the information regarding contracts as well as social security. We will take care of all the paper work and bureaucracy for you.
House services also offers a monthly fee for the services if you want to hire through the agency.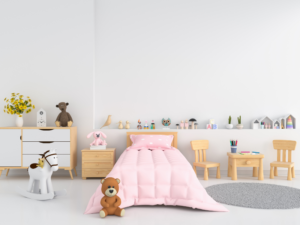 With the help of House Services Portugal Staffing Agency, families can find the perfect fit for their needs. The nanny housekeeper can provide a range of services from cleaning and laundry to childcare and errand running. They are all professionally trained, experienced, and have criminal records and references checked. Working 5 days a week with 2 days off, they are able to take some of the stress off of the family and help them manage their busy lives. The nanny housekeeper can help to create a more organized and efficient home, freeing up time for family activities, hobbies, and relaxation. With the help of a nanny housekeeper, families can enjoy a more stress–free lifestyle.